Overview
LLOYD, Inc. products have been used by veterinarians and physicians around the world for over six decades to make the lives of animals and humans happier, healthier and more productive. From a modest beginning in 1958, LLOYD research and development has led to new pharmaceutical and nutritional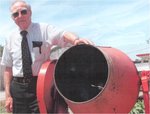 products with the highest level of stability, safety and efficacy–products in which our customers have total confidence. From solid dosage pharmaceuticals and nutritional supplements to sterile injectables, LLOYD follows rigorous Good Manufacturing Practices (cGMPs) to ensure that all products marketed by LLOYD comply with current regulatory requirements for the countries we market in. Over the years, as we have expanded our market, we have maintained an aggressive pace in the expansion of our production, laboratory and distribution facilities to meet the demands of our customers.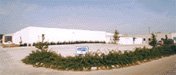 Our manufacturing plant provides full solid dosage tablet and powder manufacturing capabilities. From the moment raw materials are received to final shipment to customers around the world, we monitor all phases of production to ensure that we meet the rigorous standards of the Food and Drug Administration (FDA) and other regulatory agencies, as well as the expectations of our customers.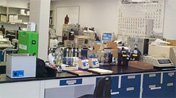 Our Quality Control laboratory gives us the ability to assure that our products consistently reach the market meeting exhaustive analytical criteria. Our chemists work with modern scientific instrumentation to conduct qualitative, quantitative and stability testing analyses of raw materials, preservatives, drug substances and excipients used in our liquid and solid dosage form products. This instrumentation includes high performance liquid chromatography (HPLC), gas chromatography (GC), tablet disintegration and dissolution equipment, uv/vis spectrophotometers and fluorometers. Our laboratories operate in compliance with cGMPs and GLPs (good laboratory practices) and are regularly inspected by the FDA.
Our research and development efforts, to which we commit a high percentage of our income, have brought continuous improvements to our existing products and a broad range of new products to our customers.
As one example, LLOYD introduced the first Levothyroxine product for horses in 1965 as iodinated casein. Under the brand name Thyrone®, it was later improved and replaced with Thyro-L® in 1996. Thyro-L® continues as the market leader today. LLOYD has collaborated with various regulatory organizations to support efforts to insure the best products are available for people and pets. LLOYD was responsible for developing the Levothyroxine Powder specification monograph for USP and is the only Levothyroxine Sodium Powder, USP available for horses worldwide.

LLOYD markets over two hundred products/package sizes to more than forty thousand veterinarians and physicians in the U.S. and thousands more around the world. These products are used to aid in the treatment of diseases and nutritional deficiencies and to make surgery easier. We work in partnership with more than sixty distributors and private label customers in the U.S. and many foreign countries. If you would like to know more about any aspect of our business, visit our Contact page, call us toll-free at (800) 831-0004 or send us an e-mail at info@lloydinc.com.